New E. Soprani Piano Accordions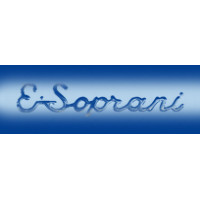 Excellent value accordions from Italy. Well-constructed and finished instruments with reliable Italian quality control.
We stock a full size 120 bass model with 4 treble reeds and musette tuning especially suitable for Scottish music, a more compact 72 bass model, and a lightweight small 48 bass model.
---
Showing 1 to 5 of 5 (1 Pages)