New Digital Reedless Accordions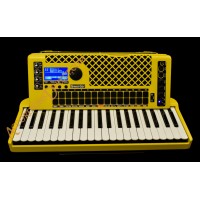 We have the largest range of reedless accordions which can be compared side by side. We have many not listed including our own makes. Come and visit to compare - we can help with travel plans.
Our electronic technicians can tackle any level of sophistication including manufacture of components and sound systems. We also offer extensive services for added sound generators to suit the particular sound combinations you need. These models offer many advantages including weight saving and versatility. Special finishes supplied by us or you can commission one to your own specification. We also take part exchanges.

---
Showing 1 to 5 of 5 (1 Pages)
Refine Search